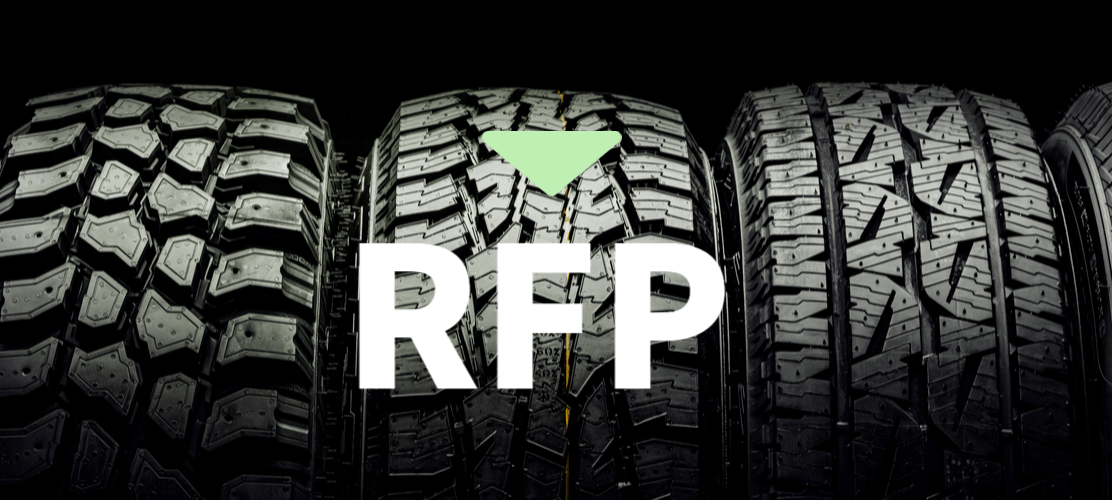 eTracks Tire Management Systems will be issuing a Request for Proposal ("RFP") related to the recycling of end-of-life tires to qualified, north American service providers. The RFP supports eTracks as a Producer Responsibility Organization (PRO) under Ontario's Resource Recovery and Circular Economy Act ("RRCEA") and the Tires Regulation (Reg 225/18). The RFP covers a four-year period beginning in 2023.
The RFP will be available on May 16, 2022 and will contain:
RFP process and timelines (eg. bidder question submittals, bidder meeting, deadlines, submittal process)
Service Provider (bidder) requirements
Supporting documents (regulations, form of contract, pricing templates)
Scope of services to be provided (receipt of tires, or pre-processed materials, "processing" of scrap tires, reporting requirements to eTracks, etc.)
Details of acceptable recycling methods (eg. crumbing with end-market proof, retreading, reuse, tire derived aggregate, rubber modified asphalt, blasting mats, etc.)
Proof of end markets requirements (i.e. validation requirements for actual use of tire derived material)
Resource recovery and commitment expectations (ratio of: received eligible material to approved end use)
eTracks service level requirements
Sustainable Recovery Platform (eSRP) technology expectations
Evaluation criteria and weighting.
Please email [email protected] before noon ET, May 16th, 2022, to request a bid package, or to make further inquiries before the June 27th proposal deadline.
The deadline for submitting a response to the RFP is 2 p.m. ET, June 27, 2022.
We look forward to inquiries from all qualified service providers!